Disclaimer: This post contains Amazon affiliate links.
The thing about following the paleo diet is it gets boring. You get into a rut, make the same things over and over again, then drool over your family's decadent looking and smelling desserts. I'll admit I've been a slacker lately. but this week with some more health issues popping up, I decided to go full force auto-immune paleo again. To reward myself for all of my coffee and sugar detox survival skills, I wanted something chocolate-y to satisfy a sweet craving. Enter Easy Paleo Fudge Brownies.
Has there ever been a brownie you didn't want to eat? I mean, I'd never tried paleo fudge brownies, but they have to be good right?
Wrong.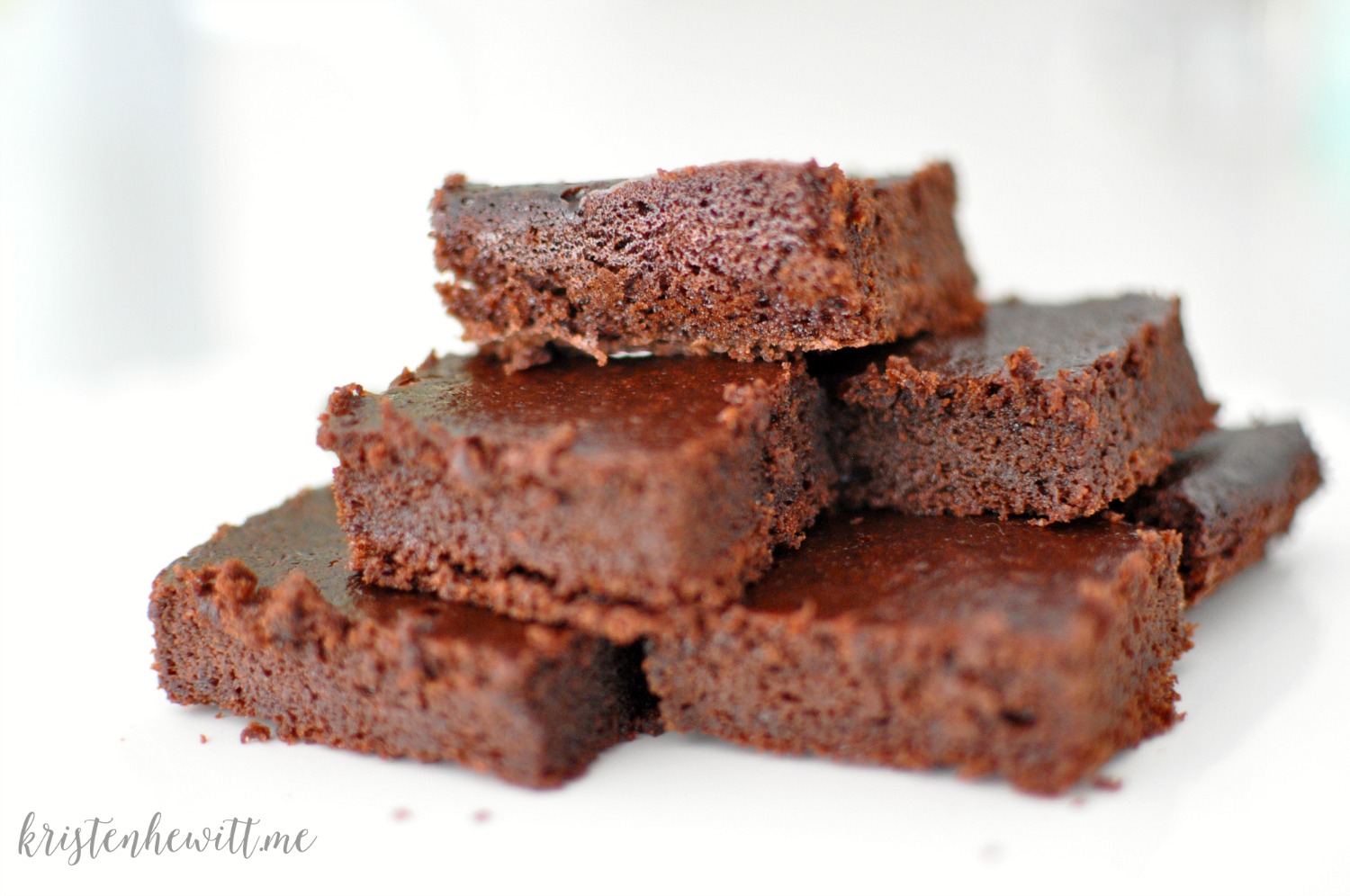 They were OMG THE BEST MOST DELICIOUS THING EVER! (Did I mention I haven't had sugar for a week?)
I am following the Candida Cure (really good book and cookbook) and trying to heal some on-going health issues plus some new icky ones. After a week of slaying it, like seriously no cheating at all, I was ready for a little reward. Luckily I had my cookbook handy plus had all the ingredients on hand to whip up a tasty yet guilt-free treat.
The great thing about these paleo fudge brownies is the only kitchen tool you need is a blender. (Or a Nutribullet! I use mine for everything.) You add your liquids like almond or coconut milk to eggs, almond extract and cashew butter. Then toss in some Xylitol, unsweetened cocoa, salt, and baking soda, and you've got a serious contender for a new favorite paleo dessert.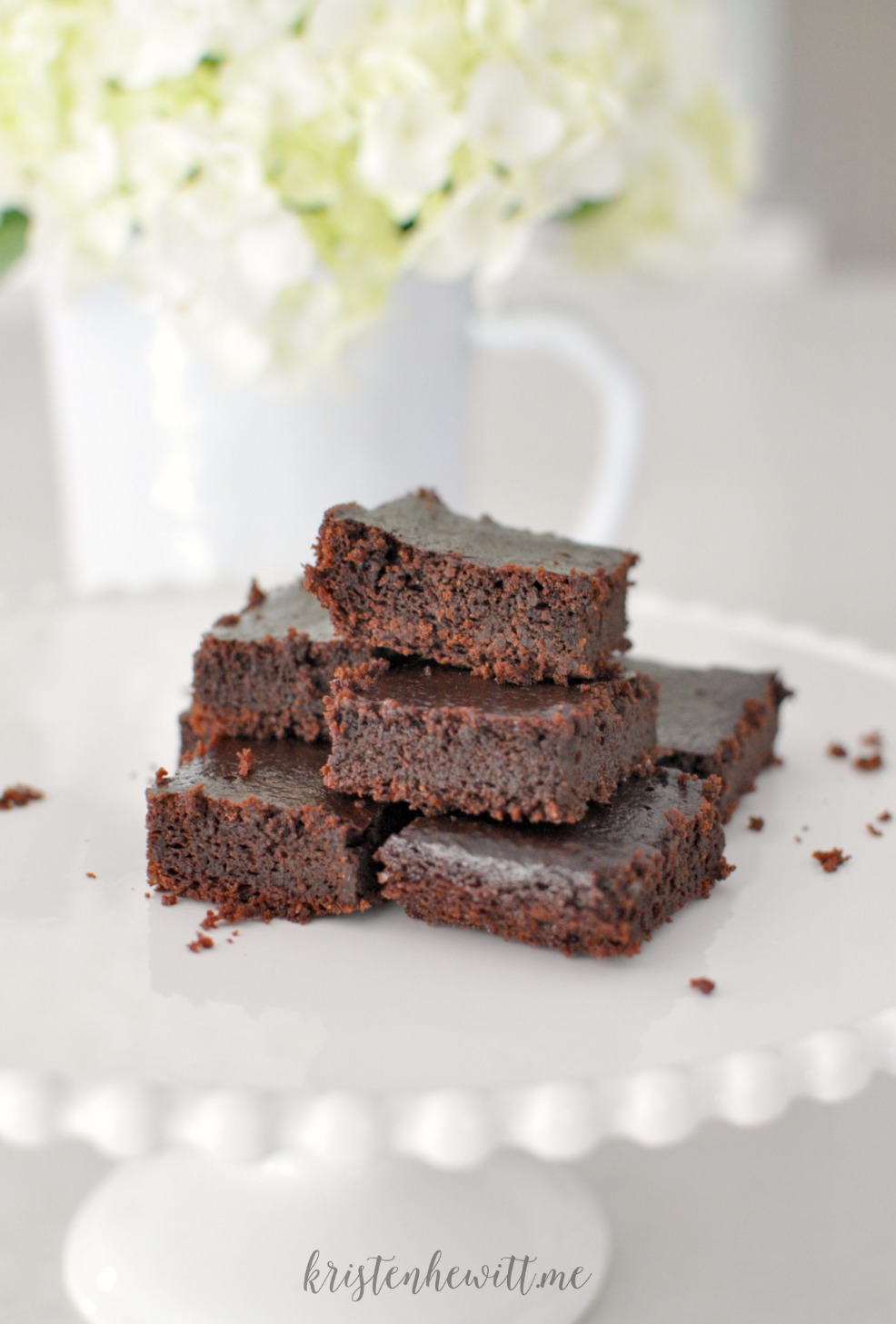 The house smelled so good when these puppies were baking our girls were begging for hot chocolate.
Plus the recipe is so versatile you can flavor them however you'd like. Are you a mint chocolate person? Then add some peppermint extract! Want to trick your kids like Jerry Seinfeld's sneaky wife? Throw in some spinach and get some iron. Don't like cashew butter and almond extract? Use almond butter and vanilla. The point is, you can create these a variety of different ways. I like a little crunch so I added crushed walnuts for my topping. For our girls, it was fresh strawberries on top.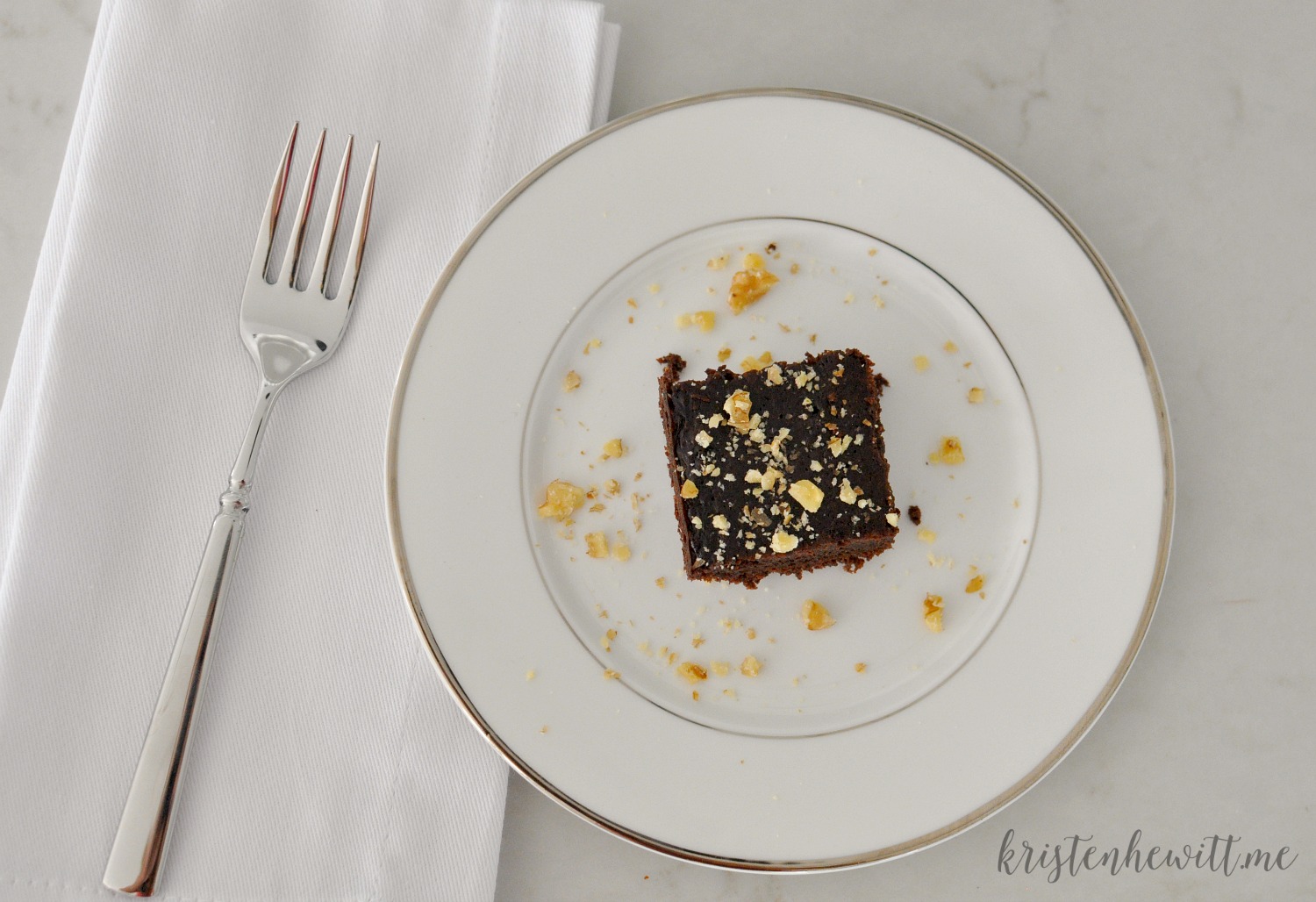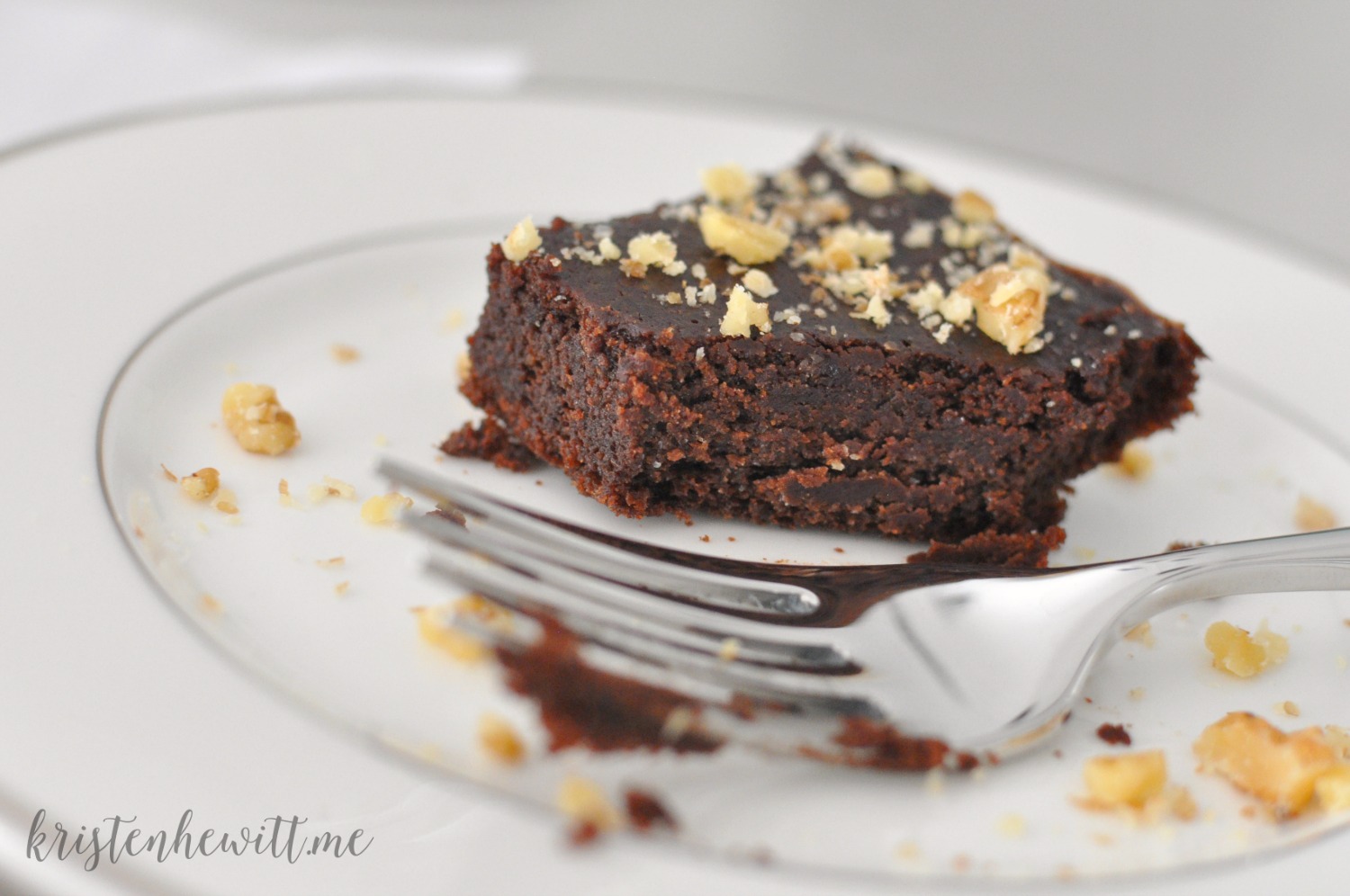 I whipped these easy paleo fudge brownies up with minimal mess in just a few minutes while the girls started movie night! As our daughter would say, "Easy peasy lemon squeezee." It was seriously simple, and I was impressed with Xylitol, it was my first time baking with this non-glycemic sweetener. I have a feeling you're going to see many more new recipes here as I continue my healing journey. Scroll down for the recipe and don't forget to pin this for later!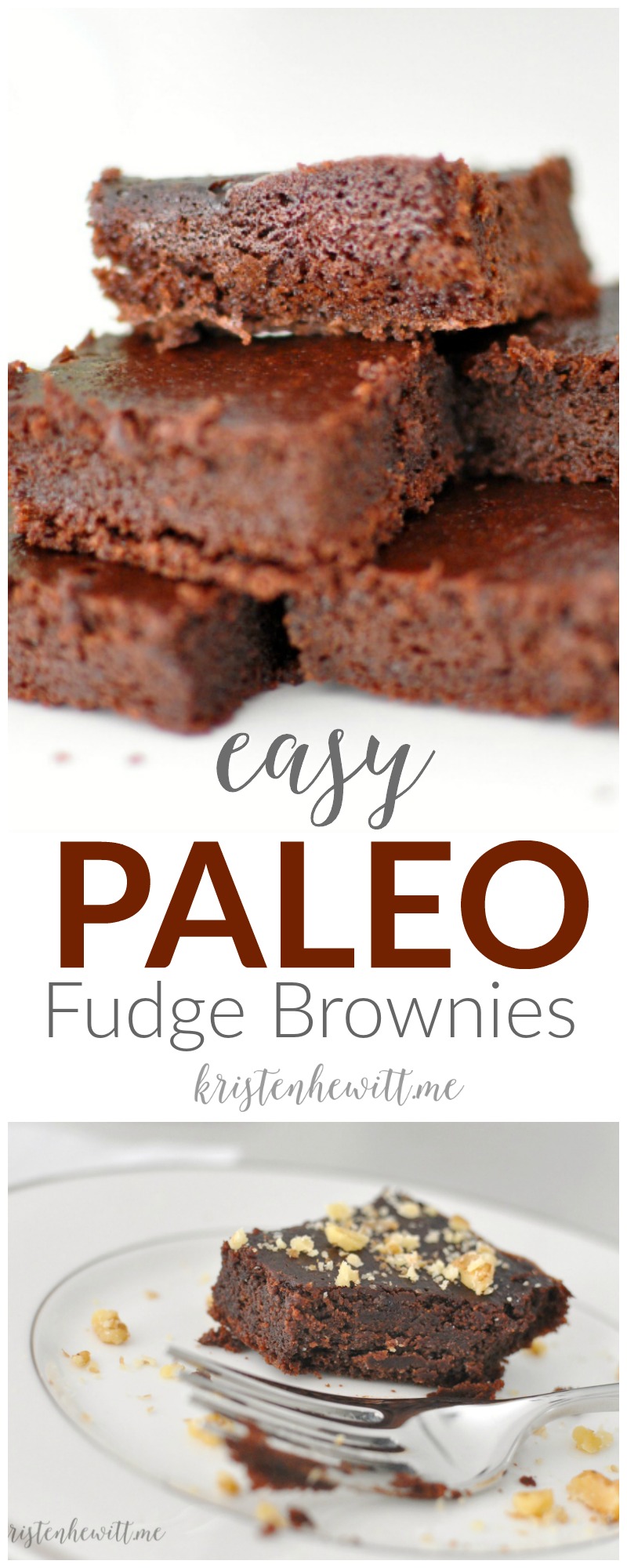 Easy Paleo Fudge Brownies
2017-05-01 02:02:50
Yields 12
Easy and delicious paleo fudge brownies!
Nutrition Facts
Amount Per Serving
Calories 135
Calories from Fat 107
Trans Fat 0g
Polyunsaturated Fat 1g
Monounsaturated Fat 4g
Total Carbohydrates 5g
2%
Sugars 0g
Protein 4g
* Percent Daily Values are based on a 2,000 calorie diet. Your Daily Values may be higher or lower depending on your calorie needs.
Ingredients
1/4 cup milk substitute (coconut or almond milk)
2 eggs
1 teaspoon almond extract
1/3 cup unsweetened cocoa powder
1/4 teaspoon baking soda
1/8 teaspoon salt
1/2 cup cashew butter (almond or sun butter work too!)
1/2 cup xylitol
1/3 cup coconut oil
Instructions
Coat a glass baking dish with coconut oil spray and preheat your oven to 325.
Throw all of your yummy ingredients into a blender or Nutribullet.
Mix until blended to a chocolate-y perfection.
Put those bad boys in the oven for 40-45 minutes.
Don't eat them all in one sitting!
Notes
You can use unsweetened coconut, cashew, or almond milk. Vanilla flavored is delish too! Also, don't be afraid to experiment with different types of nut butters in this recipe. I think crunchy almond butter would be amazing.
Adapted from The Candida Cure Cookbook
Kristen Hewitt https://kristenhewitt.me/
I have to say, this recipe made me excited to start eating clean again. Who knew healthy eating could be this decadent?
Looking for more great paleo desserts? Start here.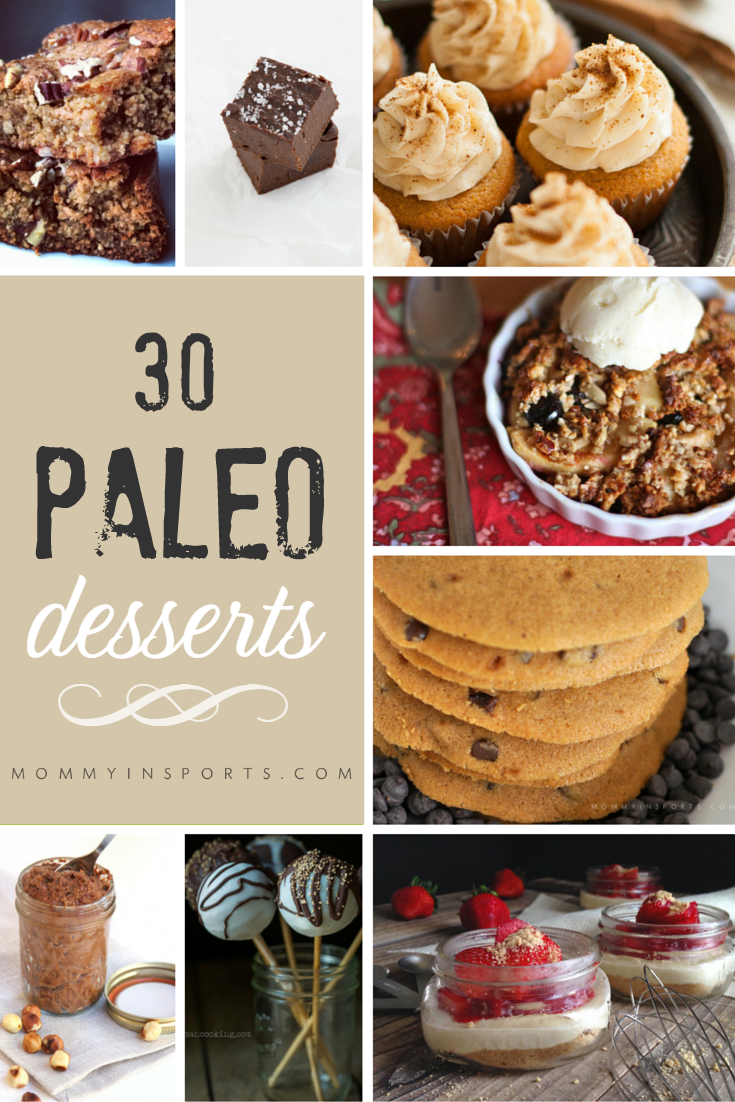 These paleo blueberry scones are a go to in my house as well.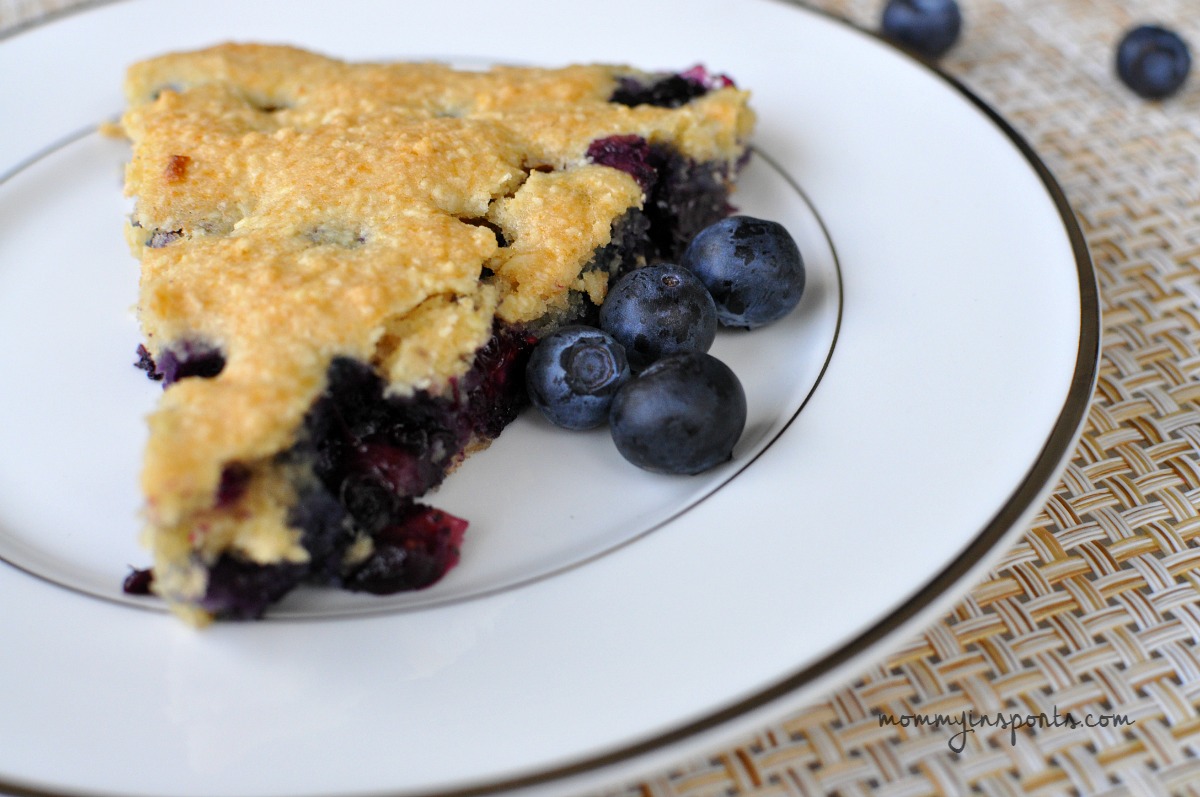 And everyone that eats paleo knows that muffins are your BFF. Check out these paleo muffin recipes!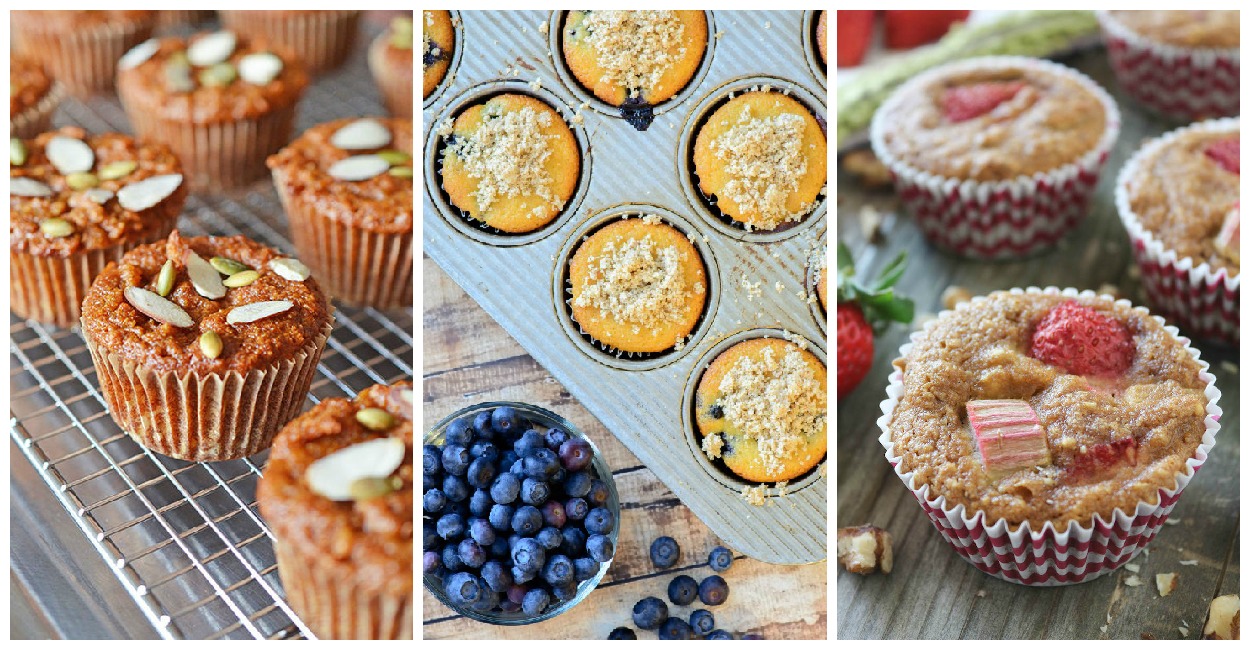 Don't forget to follow along on Facebook, and check out my new page Healthy Mom Hacks. Thanks for your support!